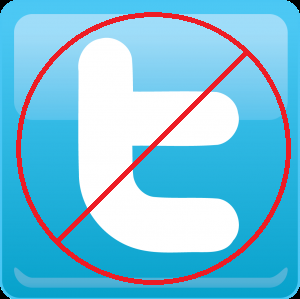 Social Media is the latest frontier for banks seeking to engage their customers at a new level.  However, many banks who use Twitter are questioning if the number of followers they are generating can justify their investment.  Larger banks with lots of brand recognition and resources are able to use social media to identify and target followers who could be strong advocates of their brand.  However, smaller financial institutions are having trouble generating the volume of followers they need to begin parsing them by their level of loyalty.
For example, in the last year, 80% of banks that have a Twitter account added 200 or fewer followers.
Some argue that banks are not putting enough effort into making the content of their tweets interesting and salient, while others say that for smaller banks the pool of potential followers is just too small in the first place.  One statistic says that a financial institution gets 1 social media mention per $100 million is assets per month.  For a megabank, that could mean 15-20K mentions per month, but for a 1 Billion dollar bank, that would only mean 10 mentions per month on average.
Proactively generating discussions about the bank by following others also does not seem to be generating a significant volumes of tweets for smaller banks.
As a result, 21.3% of bank Twitter accounts have been closed or are not getting any new activity.  A similar number exists for Credit Unions.  On average, banks held the account open for 1 year and 9 months and tweeted 128 times before giving up.
Although content quality is not addressed in this article, it does provide some excellent quantitative data about tweets and followers in the banking industry.  Read the full article in The Financial Brand here.