Open Positions at Avannis
POSITION: B2B Lead Generator/Sales prospector
OVERVIEW
Avannis is an established Market Research Firm looking for a part-time professional with a background in B2B lead generation and sales prospecting. A background in financial services B2B sales is ideal but not required. The position is primarily work-from-home. Compensation is hourly but also includes a significant performance-based component.
Since 2007, Avannis has provided industry leading product offerings to Community Banks and Credit Unions enabling them to compete with larger regional and national competitors. Avannis focuses on customer service feedback and reporting with a heavy emphasis on customization to client's needs and high quality client support. Our model has enabled us to grow consistently year over year for the past 15 years.
DESIRED QUALIFICATIONS
2+ years of experience in B2B sales development or B2B lead generation
Possess excellent oral and written communication skills and listening skills
Cold calling and strategic prospecting experience
Experience in financial services technology sales is a plus but not required
com CRM experience a plus
Highly motivated and sales-minded
A self-starter who is dedicated, hungry and has a drive to succeed
Able to work 5 hours per day in 2-3 hour shifts uninterrupted
Enjoy working from home with excellent time management and organization skills
Motivated by challenging yet achievable goals
Ability to multi-task, prioritize and manage time effectively
Ability and willingness to learn new online platforms and skills
Proficient in Excel, Word, PowerPoint and Google docs
RESPONSIBILITIES INCLUDE
Work under general supervision, but a high degree of initiative and creativity are required and encouraged.
Identify high-potential prospects and transition qualified leads to sales associates for further follow up.
Use phone, email, social media and SEO strategy to identify and qualify leads.
Make approximately 6-10 phone calls to prospective clients per hour.
Follow up on leads generated through marketing activity.
Take core content and adapt it for various purposes
Document sales information in CRM (Sales force)
Work closely with sales to continuously improve the quality of the database through lead scoring and nurturing
Maintain weekly reports for management on customer communication progress.
TRAINING
For the right candidate, Avannis will provide fully paid training for this position. A 60 day trial period will also provide both Avannis and the candidate an opportunity to see if this is a good fit. At the end of the trial period, both the candidate and Avannis are encouraged to provide transparent feedback regarding the long-term prospects of working together.
HOURS
This is a Part-time position 25 hours/week, 5 hours a day (M-F) between 9am-5pm in 2-3 hour uninterrupted shifts.
WORK FROM HOME REQUIREMENTS
A quiet room where you will not be disturbed and which is not vulnerable to outside noise
A computer with a high-speed internet connection
A telephone line with a clear and consistent connection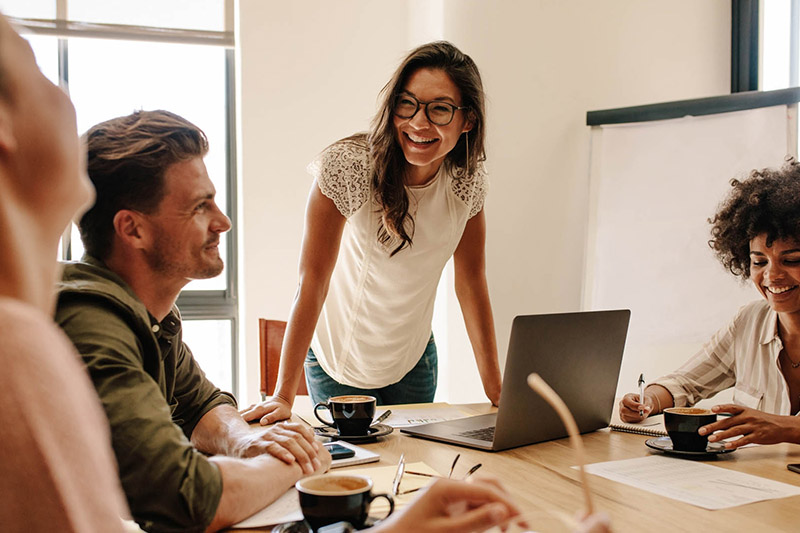 Experienced Part-time Interviewer — Work from home
Overview
Avannis, a market research firm headquartered in Denver, is looking for experienced professionals with a strong work ethic who would like to work part-time from home. (Applicants must live in the states of Colorado, Arizona or Idaho). Work with a team of experienced professionals who have been doing this successfully for 20 years.
Work afternoon/evenings, 6-10 hours per week calling customers and asking for their feedback about service they received from their bank. Absolutely no sales involved. 80-90% of the people we contact are happy to provide their feedback. Successful candidates will be comfortable calling people and asking for their feedback. Our approach is professional and engaging, but never pushy and always respectful. After completing an interview, a detailed summary of the conversation is required providing insights into the customer's point of view. A typical call takes about 10-15 minutes to complete.
Job requirements
Live in the states of Colorado, Arizona or Idaho
1-2 years experience speaking with executives and/or high value customers
Must be willing to submit to criminal and credit background checks
Pleasant and upbeat telephone voice and demeanor
Proven ability to complete assignments
Ability to read a script without sounding scripted
Ability to listen carefully and formulate thoughtful, intelligent questions on the fly
Strong understanding of basic retail banking products and terminology
Organized and self motivated to complete ongoing monthly assignments
Strong writing, spelling and grammar skills
Strong internet navigation skills
Work from home Requirements
Available at least 2 times a week between 3-8pm, Monday through Friday
A quiet room where you will not be disturbed and which is not vulnerable to outside noise
A computer with a reliable high-speed internet connection
Training
Training requires 3-4 sessions of 2 hours each and can be done completely over the phone.
Compensation
$4.50 per completed survey.
Most interviewers complete 3-4 surveys per hour when they stay focused for 2-4 hours at a time
Application
To apply, please send your resume together with a paragraph about what interests you about this position, how it fits with your situation, and how your background makes it a fit. You may send your application to jobs@avannis.com.